Have the Influence you know you've earned.
Through years of long hours and dedication, you've gained hard-won insights, industry know-how, and expertise that could help countless others in your industry.
Now it's time to build a platform to share your knowledge and expand your impact.

People don't buy from companies.
They buy from People.
Make them want to buy from you.
Seriously, personal branding - for you and your employees - can have a huge impact on your company bottom line.
The numbers don't lie.
Sales reps that incorporate social media in their process outsell their peers by 78%.

Employees have 10x more social media followers than company accounts.

Brand messages are re-shared 24x more often when distributed by employees versus their company.

Leads developed through employee social marketing convert 7x more frequently than other leads.

92% of people trust recommendations from people (even if they don't know them) over brands

Meet your Influencer Growth coaches.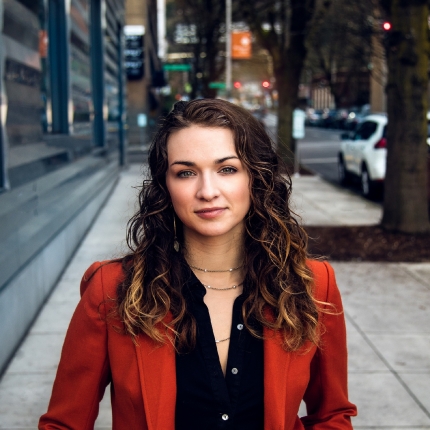 Kasey Jones is founder, CEO and Growth Strategist at A Better Jones, a demand generation agency that helps B2B startups accelerate revenue growth. Deeply passionate about helping people, teams, and organizations grow, she has defined her career leveraging creative and innovative methods to build long-lasting relationships with the people that matter most to your business - buyers, partners, and community.
An accomplished speaker and workshop facilitator, Kasey has led workshops and served as a mentor or coach at events and organizations like AltCity, Lebanon's social impact accelerator, Reed College's leadership program, True Venture Partners, Talent Summit, and Portland Incubator Experiment.
Sales Hacker has named her one of the 35 Most Influential Women in Sales and a Sales Influencer to watch for 2019.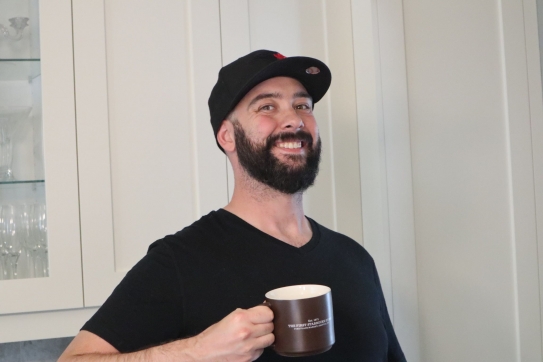 Lucas Walker is a marketer, growth strategist, and influence builder with an uncanny knack for making big things happen with limited resources. He's a serial entrepreneur who has started two successful companies. Venngage, an infographics creation platform for content marketing, and Treats Happen, a natural dog treat company.
As the head of marketing for JBarrows, a sales training company, he dramatically increased the reach of its CEO, John Barrows, doubling his followers on LinkedIn, quadrupling YouTube views, and earning more than 500,000 downloads of the Make it Happen podcast.
Lucas' specialty is helping early stage and small businesses grow and compete by finding the gaps large companies are leaving on the table.
Stop missing out on the opportunities to expand your impact and grow your influence.